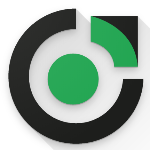 Digital marketing specialist
Date limite de l'offre: lundi 4 octobre 2021 00:00
Description du poste
JOB ADVERT: Digital Marketing Specialist
We are looking for DIGITAL MARKETING SPECIALIST ORAIMO.
Key Accountabilities:
Develop strategies to build a lasting digital connection with consumers;

Plan and monitor the ongoing company presence on social media (Twitter, Facebook etc.);

Launch optimized online adverts through Google Ad words, Facebook etc. to increase company and brand awareness;

Be actively involved in SEO efforts (keyword, image optimization etc.);

Prepare online newsletters and promotional emails and organize their distribution through various channels;

Provide creative ideas for content marketing and update website;

Develop designs to improve user experience;

Measure performance of digital marketing efforts using a variety of Web analytics tools (Google Analytics, Web Trends etc.);

Acquire insight in online marketing trends and keep strategies up-to-date;

Maintain partnerships with media agencies and vendors.
Qualifications and Experience:
Should have a Bachelor degree in Computer Sciences/Digital Marketing /Marketing ;

At least 2 years of proven experience in a similar position;

Knowledge on digital marketing concepts and best practices;

Experience with B2C social media, Google Ad words and email campaigns and SEO/SEM

Perfect knowledge of web analytics tools (e.g. Google Analytics; NetInsight, WebTrends etc.)

Skills and experience in creative content writing

Skilled in using Office suits and designing Software.
Capabilities and Skills :
Open minded , smart , and responsible Person,

Ability to solve new problem;

Good communication skills;

Fluent in English (written and spoken);

Good Analytical skills;

A dynamic person;

Organization, rigor, ability to work under pressure.
Application Process
Please if you are interested to join us send your C.V  in English to: by specifying in object of the mail: Digital Marketing Spe Oraimo /HR10/2021.
Closing Date: Monday, 04th October 2021 at 12:00 AM