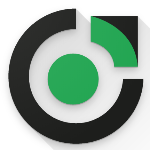 Vice principal
Date limite de l'offre: mercredi 22 juin 2022 00:00
Description du poste
OPPORTUNITY
The management of Groupe Scolaire Emergence Sarl is recruiting for the positions of Principal and Vice Principals , to be responsible for:
Developing and implementing a rigorous educational program in conformity with the curriculum of the Ministry of Secondary Education.

Promoting the implementation and integration of technology in the teaching and learning processes of the school.

Overseeing the efficient and effective running of all pedagogic and other delegated activities.

Monitoring and reporting monthly on the performance of teachers, classes and subjects.

Conducting research and informing on innovative resources and techniques available to improve the approach to teaching and learning.

Conducting assemblies

Establishing the job descriptions and qualifications of the teaching staff in accordance with the requirements of the Ministry of Secondary Education and vision/standard of management.

Assisting management in the selection and recruitment processes of teaching staff.

Conducting pedagogic performance evaluation.

Promoting a positive image of the school within the community

Ensuring student records are up to date and complete.

Providing timely response and report to management on all school activities or emergencies as demanded for decision making.

Ensuring harmonious relationships with all personnel in other departments.

Overseeing and following up on exams and student evaluations.

Collaborating and providing relevant information to finance and administration on all matters of verifications and controls.
QUALIFICATIONS:
Advanced Degree in Education or Administration.

Extensive Experience with Proven Competence in education and must be an examiner.

Extensive skills in the use of technology especially in education.

Adequate knowledge in management of modern infrastructure.

Adequate Mastery of pedagogic program for secondary education.

Masters Research and Analysis.

Good moral standing.

Good teaching & Interpersonal Communication Skills.

Good Writing and Public Speaking Skills.

Energetic, Creative, Dynamic, Pressure management and Multi – Tasking.
Interested candidates should send their CV's and motivation letter to: