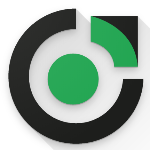 Senior administrative assistant
Date limite de l'offre: jeudi 29 février 2024 00:00
Description du poste
JOB ADVERT
We are looking to hire a self motivated Senior Administrative Assistant to function as the executive assistant of the Corporate Management. 
The Sr. Administrative Assistant is responsible for advanced secretarial, administrative, and confidential assignments for the Vice President (VP) of Business Transformation (BTO) and Vice President (VP) of Human Resources (HR).
This position handles issues and activities on their own initiative in support of the BTO & HR VPs as appropriate, exercising independent judgment and discretion. This position requires strong organizational and multi-tasking ability while ensuring confidentiality. This individual must demonstrate excellent interpersonal skills, time management, and solid Microsoft Office skills. This role will be a part of a collaborative team environment and will support functions across multiple locations.
At Nestlé, we believe in the power of food to enhance quality of life for everyone. Guided by this purpose, we constantly aim to push the boundaries of what's possible with food, beverages, and nutritional health solutions. Our people make this possible. They are behind the strength of our brands, the quality of our products and the future of our business. Their ideas and efforts push our boundaries, drive innovation and help us to continually improve, deliver and succeed. You also become part of a Nestlé culture that is rooted in respect, empowered to experiment and to learn from failure. If you have a passion for people, a desire to problem-solve, and eagerness to pursue continuous improvement opportunities, We look forward to exploring career possibilities with you!
Key Responsibilities:
Organize VPs' calendars, proactively addressing scheduling conflicts, sets and maintains schedule of appointments and meetings and ensure VP's stay on schedule.

Manage travel and expenses to include preparing itinerary, securing hotel, flight, and transportation.

Responsible for daily office operations, to include reviewing incoming mail, answering, screening, delegating, and handling incoming phone calls; maintain office efficiency and handle unforeseen situations.

Manage executive email – prioritize and respond, if needed, immediately.

Serve as liaison with direct reports, employees, and vendors. Maintain confidential nature of communications.

Provide follow-up to pending issues to assure completion of tasks – internal and external.

Order office supplies and equipment.

Create presentations for VP's to leverage.

Assist the VPs' direct reports as needed.

Coordinate Meetings & Events:

Create presentations to include charts, graphs, etc.

Coordinate activities with administrative assistants, such as department team building and functions.

Schedule and manage arrangements for meetings and events including, rooms, ordering meals, refreshments, travel logistics, etc.

International Meetings – ensure proper travel documents are obtained. Coordinate with overseas offices on logistical details, including receiving and loading of presentations.
Major Requirements
Minimum HND or Degree preferred, or commensurate experience.

Minimum of 3-5 years administrative experience required in a corporate setting.

Experience in a corporate environment.

Must have experience managing multiple priorities and tasks, working in a team environment, and supporting teams in multiple locations.

Excellent communication skills & time-management skills.

Ability to demonstrate professional judgment and discretion.

Strong computer skills, proficient in the use of Microsoft Office programs including Outlook, Word, Excel, PowerPoint & Visio.

Detail-oriented team player with ability to handle multiple projects simultaneously in fast-paced environment.

Ability to interact with all levels of management.

Ability to work collaboratively with different entities

Excellent verbal and written communication & presentation skills, ability to interact successfully in a matrix environment.

Demonstrates leadership and proactive collaboration with all team members and senior executives, often taking on additional tasks to support colleagues.
Why Nestlé?
Nestlé has a business casual environment and focuses on teamwork, associate development, training, and continuous improvement. We value each other's differences while recognizing individual strength. Nestlé never forget that you make us who we are; we work hard to make sure a career with Nestlé is as satisfying and successful as it can be. We offer competitive wages, excellent affordable insurance benefits (including health, dental, vision and life), 401K plan, paid vacation and holidays. Nestlé is an equal opportunity employer. We evaluate qualified applicants without regard to race, color, religion, gender, national origin, disability, veteran status, and other protected characteristics.
If you would like to be considered for this elite organization, please submit your recent Resume/CV and Cover letter immediately at