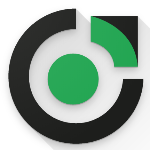 Technical sales trainee
Date limite de l'offre: mercredi 10 novembre 2021 00:00
Description du poste
TECHNICAL SALES TRAINEE (SPECIALTY CHEMICALS) 
This role provides a great opportunity for graduates and young professionals seeking a career in technical sales. As part of the Business-to-Business (B2B) sales team, the sales trainee will be equipped to actively prospect and develop new accounts, generate sales quotes, and handle customer inquiries.
Basic Requirements
First degree in General chemistry, bio-chemistry, industrial chemistry, microbiology, pharmacy, nutrition, food processing or other fields of science and chemical production

Previous experience in technical functions (production, research and development, quality assurance etc.) in a manufacturing company will be an added advantage 

self-motivated and a flair for selling

Positive energy and resilience to setbacks

Personal maturity and an authentic personality

Seamless verbal and written communication and business etiquette

Good presentation skills and extroverted personality

Excellent ability to work well in a team

Must be bilingual
Job Responsibilities:
Developing existing customer relationships and finding new customers

Identifying new markets and new product opportunities 

Gathering market and customer information

Understanding the Company's products and matching it to customer needs

Handling customer inquiries and resolve customer issues  

Generating new leads and business opportunities

Representing the Company at trade exhibitions, events and demonstrations 

Providing technical support to customers
Remuneration: In line with market standards, combination of fixed and performance based pay, and with relevant increase upon completion of trainee program
To apply please forward all applications to  
Application closes on the 10th of November 2021.  Please note that only suitable candidates will be contacted.