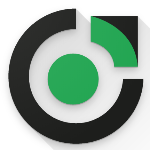 Security officer
Date limite de l'offre: dimanche 19 juin 2022 00:00
Description du poste
Call for Applications for the position of SECURITY OFFICER (Nationally Recruited Staff)
IITA Cameroon is looking for a Security Officer with exceptional customer service skills, solid problem-solving skills, ability to work well in a team environment, excellent oral and written communications skills, and the ability to work under minimal supervision.
IITA is a nonprofit institution that generates agriculture innovations to meet Africa's most pressing challenges of hunger, malnutrition, poverty, and natural resource degradation. Working with various partners across sub-Saharan Africa, we improve livelihoods, enhance food and nutrition security, increase employment, and preserve natural resource integrity.
A - Duties
Under the Immediate Supervision of the Country Representative, the Security Officer (SO) will aid in the implementation of the security plan and all matters relating to safety and security operations and management. The incumbent will be based in Yaoundé, IITA Cameroon Station, and will provide security support to the IITA Offices as well as projects Offices in other locations of Cameroon.
Duties and Responsibilities
Assist in implementing of IITA Station offices and Project offices Security Plan
Support the Station Offices and Project Offices in the implementation of the Area Security Plan, Contingency Plans, including ensuring that all IITA personnel are covered by relevant Security Plans.

In conjunction with the HR Unit, ensure Staff Lists are maintained and regularly provided

Maintain and test IITA Station Office and Project Offices Communications Plan.

Maintain Entrance/Exit Check Lists.  

Administer and test the IITA Station Offices and Project Offices Warden Plan.   

In coordination with local security forces, ensure availability of updated and adequate procedures for dealing with emergencies involving IITA staff in all project locations/offices.

In coordination with Local Security be prepared for 24-hour response to all security and safety related incidents involving IITA staff.
Minimum Operating Security Standard (MOSS)/Minimum Operating Residential Security (MORSS) Compliance
Ensure that IITA personnel, offices, residences, and equipment are MOSS/MORSS compliant.

Ensure that all staff members posted to IITA are/have been briefed on the Security situation in the area and that records are maintained with the HR Unit.

Provide advice on the selection and procurement of appropriate equipment for security (vehicles, telecommunications equipment, etc.). Monitors the procurement and functionality of the same.

Coordinate with other security organizations such of the International NGO Safety Organization (INSO), the United Nation Agencies or Department of Safety and Security (UNDSS), Local Security Forces, etc. to conduct periodic appropriate security assessments of IITA premises and equipment and provides advice on shortfalls in security preparedness with recommended improvements and solutions.

Coordinate with the PPS/FMS, Local security company and National Police posted at IITA Station, Local Security Forces and building occupants in implementing IITA office security measures and procedures (access control of visitors, vehicles).
Threat & Risk Assessment
As requested, provide inputs to the Management to assist in the preparation of comprehensive Security Risk Assessments (Country, Regional, Site, Project or Individual specific).

Under the direction of the Country Representative and in close cooperation with local security forces, assists in the conducting IITA security risk assessments, evaluations and surveys and advises the Station Offices and Project Offices on security measures for IITA offices and projects in all locations.
Liaison
In close coordination with Local security forces, ensure appropriate professional liaison with host government, INSO, UN Agencies or UNDSS, local authorities responsible for security, law and order, counterparts in IITA and diplomatic missions and municipal/traditional leaders
Programming
Provides advise on relevant security policies and regulations (e.g., SOPs, safe and secure practices Minimum Operating Security Standard) to assist decision makers in determining potential effects on IITA activities.

Under the direction of the Country Representative and in close coordination with local security forces and the IITA Management, review the impact of security factors on IITA program design and delivery, as well as the potential impact that programs might have on stability and security (both positive and negative), and makes preliminary recommendations regarding possible security needs and improvements.
Sharing Information and Reporting
Provide timely and accurate security advice to all staff.

Immediately report all security and safety related incidents involving IITA staff to the Country Representative and local security forces.

Ensures that IITA Program staff members are provided with situation reports and other appropriate security related information.

Encourage an exchange of security related information with IITA project staff.

Provide security reports such as the Incident Reports and Monthly Reports.

Provides substantive support to the IITA staff and Project Offices in collecting and updating information with regards to security issues and communicating them to key interlocutors.
General Assistance to the Country Representative
Maintain routine and confidential correspondence files/documents related to security issues.

Participates to Security meetings with others diplomatic organizations and/or Represents the IITA to Security Meetings, as appropriate, (in the absence of the Country Representative) with other diplomatic organizations and takes minutes and/or notes pertaining.

Assist in implementation of Business Continuity Management, as required.
Other Tasks
Aid in the conduct and follow up of investigations and incidents affecting IITA staff and offices.

In close cooperation with local security forces, provides support in organizing and conducting training briefings and courses on security issues/awareness and preparedness and giving orientation to newly assigned staff.

Seeks hotel/accommodation country wide for visitors/ IRS that respond to IITA MORSS and provide regular update.

Perform other security-related tasks assigned by the Country Representative.
B – Qualification
Education:
Secondary Education

Advanced University Degree or equivalent in Political Science, Military Studies, Security Management; Management or a relevant field is highly desirable but is not a requirement.

Valid driver's license.
Working Experience: 
At least six (06) years relevant experience in security, preferably in the military or police context or related field of work. Prior experience with an international NGO is desirable.

Knowledge of host country safety codes.

Solid computer skills (MS word, Excel, and PowerPoint).
Language:
The candidate must communicate fluently in both English and French. this will be assessed during the recruitment process.
C - Key Competences
Planning & Organizing

: Identifies priority activities, adjusting priorities as required; Allocates appropriate amount of time and resources for completing work; Foresees risks and allows for contingencies when planning.

Accountability

: Adheres to IITA rules, regulations, and standards; Delivers outputs for which one has responsibility within prescribed time, cost, and quality standards.

Client Orientation

: Provides services, support, advice, guidance to internal or external clients; Establishes and maintains productive partnerships with clients by gaining their trust and respect.

Communications

: Clearly and effectively speaks and writes, tailoring language, tone, style, and format to different audiences; Listens to others, correctly interprets messages from others and responds appropriately. 

Teamwork

: Works collaboratively with colleagues to achieve IITA goals; Builds consensus for task purpose and direction with team members; Solicits input by genuinely valuing others' ideas and expertise and is willing to learn from others.

Creativity

: Actively seeks to improve programs or services; Demonstrates resourcefulness by finding new solutions to address operational or strategic problems.

Commitment to Learning

: Keeps abreast of new occupational/professional developments; Contributes to the learning of colleagues and subordinates; Provides constructive security advisory, training, coaching and feedback for others.
D - Key Values
Integrity

: Ability to work honestly, openly, impartially and in accordance with the values of the IITA.

Professionalism

: Ability to work in a calm, competent and committed manner; is conscientious and efficient in meeting commitments, observing deadlines, and achieving results.

Respect to Other/ Respect for Diversity

: Ability to work effectively, respectfully, and inclusively with people from different backgrounds and with different perspectives.
E - Workplace
The incumbent of the position will be based in Yaoundé, Cameroon.
F - Restriction
The position is limited to Cameroonian citizens.
G - Remuneration
A nationally competitive remuneration package will be offered.
H - Equity in employment
IITA encourages applications from women, men, young people who believe they meet the requirements of the position. All applications will be assessed in a fair and objective manner.
I – Application folder
The application file shall include the following documents:
a detailed curriculum vitae;

a letter of motivation (maximum of one page; including the full names of the candidate, their full address, phone number and email address);

a copy of the national identity card;

copies of all relevant academic diploma and professional certificates;

a list of 3 professional referees including their contact information; one being the current or most recent employer, unless otherwise advised by candidate with a strong rationale;

a completed online application form; kindly fill the form in addition to sending your application file available at https://forms.gle/P9Jy3N82EaoLTf8C6     
Applications should be addressed by email, as an attachment, to [email protected], by June 19th, 2022 addressed to:
The Resident Representative
International Institute of Tropical Agriculture in Cameroon
P.O. Box 2008 Yaoundé (Messa) Tel : 222237434 ; (+237) 677378472
Application for the position of: Security Officer
Only applications received in French or English with a completed online form will be considered and only shortlisted candidates will be contacted.