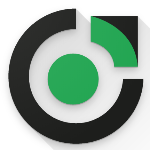 Field marketer
Date limite de l'offre: vendredi 23 septembre 2022 00:00
Description du poste
OPPORTUNITY
Petty Cash (www.pettycashglobal.com) is a Fintech Start-up which helps people to discipline themselves financially through objective savings. We act as an Intermediary between the individuals and financial institutions by offering a unique service which permits people of all walks of life to belong to a structured financial and sociocultural network. For our perspective growth, we are hiring young and talented individuals to join our family.
Job Title: Commercial Agent / Field Marketer
Number of available Job positions: 04
Job Type: Full time
Location: Technipole Startup Incubator at "POLYTECH" Melen –Yaounde
Job Description:
Building PettyCash communities through word of mouth marketing;

Work as part of a team to come up with the right vision, mission, goals, and strategy for clients.

Monitoring market trends and conducting consumer research

Writing and presenting reports to senior management;
Basic Requirements:
Very dynamic and devoted, with Excellent communication and interpersonal skills

very good morality and Self-reliant in working conditions

The capacity to work extra hours if necessary while remaining analytical.

Age Between 20 and  30 years

Experience in field marketing is an advantage;
Qualifications:  Be a Holder of at least a GCE Advanced Level,  a background in economics, marketing or accounting will be an advantage
Working conditions: Working days are from Monday to Saturday, from 9 am to 5pm
Salary: Averagely between 50 000 FCFA and 70 000 FCFA, but can exceed this amount depending on  your performance.
How to Apply: Interested candidates should forward their application(CV, motivation letters, or any attestation supporting the application )  to the email-address :  or , or via WhatsApp  through the numbers : 675619330/678130210.