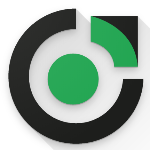 Finance and administrative assistant
Date limite de l'offre: mardi 24 janvier 2023 00:00
Description du poste
JOB ADVERT
PURPOSE OF THE POSITION
It is envisaged that this role would be equally split between administrative duties and financial support. The main purpose of the role would be to:
Assist in the delivery of financial management functions and receive direction from the President & CEO and the finance and administration officer.

The successful candidate will assist in maintaining financial administrative systems, and keeping adequate, complete and assessable records in the improvement of financial procedures such as business planning, budgeting, human resources, administration, and IT.

Provide administrative support to the organisation, including reception duties as required.

Will be responsible for the efficient running of the back-office operations the effective control of administrative systems, in order to contribute to the delivery of the company's overall commercial and technical objectives.
SCOPE
The Financial and Administrative Assistant reports to the President & CEO and the finance and administration officer and is responsible for providing financial and administrative services in an effective and efficient manner.
RESPONSIBILITIES
Provide financial and administrative support to ensure that operations are maintained in an effective, up to date and accurate manner.

To supervise the production of regular salary payments and records, National Insurance and pension contributions in accordance with CNPS requirement, the teledeclaration, payments of contributions, and establishment of acquit ones the payment done.

To ensure that all purchase is done in conformity with the policies (that is, take valuable invoice during purchasing)

To deal with the company's bank (currently Afriland First Bank) in respect of payments and receipts, foreign currency rate and currency hedging negotiations. To ensure that

Good understanding of relevant IT systems

Excellent negotiation and relationship management skills.
Personal Style and Behaviour
Self-motivation, a strong work ethic and enthusiasm for change.

Available, should be available even if necessary on the weekends.

Understanding and interest in medical devices field.

Committed to a positive approach to equality of opportunity and /community engagement.

A positive, communicative personality that engenders confidence in others.

A keen interest in satisfying internal and external customers.

A supportive and open line-manager and colleague.
If all this describes you Please send Your CV and Motivation letter to