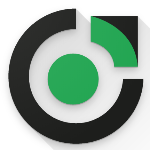 Procurementand logistics officer
Date limite de l'offre: mercredi 1 septembre 2021 09:00
Description du poste
Position: PROCUREMENT AND LOGISTICS MANAGEMENT OFFICER
Job summary
Responsible for selecting and purchasing quality products for the company. It entails to coordinate, the scheduling, purchasing of equipment, materials, supplies and expediting services. Also, this role will manage all vendor relationships and ensure ordered products are purchased at optimum cost and received within the stated time bound along maintaining the quantity and quality of each product and following up each material and its equipments.
Responsibilities
Responsible for the purchase of all materials of the company and manages the logistics;

Elaborate and implement procurement strategy to ensure continuity of supply and alternative source of supply;

Initiate and visa all purchase before transferring to the hierarchy;

Initiate and visa the maintenance and use of all logistics;

Research, select and purchase quality materials;

Manage and tract the movements of team member under his/her control especially drivers and equipment's;

Negotiate contracts, purchases and leases;

To ensure that, the right supplies and services are procured and that there is timely procurement and delivery of goods and services to the clients;

Ensures that the best value of money is achieved through competitive and transparent procurement processes;

Conduct negotiations with suppliers that are transparent and documented;

Initiates and propose the buying of all materials of the company;

Initiate and process request for quotations (RFQ) and request for proposals (RFP).

Process requisitions and update management on the status of the orders;

In charge of researching of material of best quality, price, sustainability, availability, durability before purchasing;

In charge of programming and following up of all logistics of the company by collaborating with the other departments to integrate logistics into the company processes;

Perform all other functions attributed by the President Founder.
Competence and relevant experiences
Master's degree in supply chain management, procurement management, logistics and transport management, engineering, construction management;

Preferably 3-5+ years as a buyer of construction material and office stationaries

5+ years' experience on large scale construction projects -sourcing, executing, managing, and administering contracts;

Technical ability to write contracts, ability to set up sourcing plans, and negotiation strategies and execute them;

Able to identify and implement opportunities that reduces cost and/or cycle time;

Ability to implement new processes and get buy in from a cross-functional team;

Experience in logistics and facilities operations;

Experience in the management of a team of employees;

Critical thinking and negotiation skills;

Thrive in a high pressure, deadline-driven environment;

Exceptional attention to details;

Excellent communication and problem-solving skills;

Perfectly bilingual in both English and French languages;

Acquainted with E-commerce;

Proficiency on Microsoft programs, including Excel, Outlook, Word, and power point.
You can apply by sending your applications to the following address: