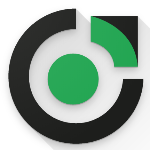 Lecturing vacancies
Date limite de l'offre: mardi 20 septembre 2022 00:00
Description du poste
OPPORTUNITY
The President Director General (PDG) of Gulf-field Higher Institute of Petroleum, Mining and Management Science Limbe, is inviting qualified candidates to send in their files to be considered for a variety of Lecturing positions available for the Academic year-2022/2023.
Created under ministerial order of 2017, Gulf-field Higher Institute is committed in the development of local content for an emerging Cameroon in a variety of skill-oriented disciplines. We offer HND and Bachelors programs in different specialties. The lecturer is an academic rank within many universities though the meaning of the term varies somewhat from country to country. It generally denotes an academic expert who is hired to teach on a full- or part-time basis.
Responsibilities:
The lecturer's responsibilities include developing course material and curricula inspiring meaningful discussions attending conferences consulting with other academics and professionals supervising graduate students grading assignments and being an active member of the university. You should be prepared to work long hours travel abroad and expand your networks.
Eligibility:
Must be holder of a PhD or at least an M.Eng., M.Tech. or M.Sc in the relevant discipline.

Must have had work experience of at least 2years. Experience in Lecturing or Industrial is an added advantage.

Must be research oriented

Must be of good morals
Vacancies:
School

Program

Number of places

Engineering

Petroleum Engineering

03

Petro-Chemical Engineering

02

Mining Engineering

03

Software Engineering & Computing

04

Telecommunication

03

Civil Engineering

04

Electrical & Electronics Engineering

04

Health Sciences

Nursing

05

Medical Laboratory Science

O4

Medical Imaging Technology

03

Midwifery

02

Health Care Management

02

Health Sanitary Inspector

02

Dental Technology

04

Pharmacy Technology

03

Business Administration

Accountancy

03

Banking and Finance

03

Business Management

03

Insurance and Risk Management

04

Marketing

03

Executive Secretarial Studies

01

Transport and Logistics Management

02

Human Resource Management

02
Application Procedure:
Interested Candidates should submit the following documents to The Director of Programs;  on or before September 20th, 2022
A cover letter (signed).
Updated CV with at least 2 references
Copy of National ID Card
Copy of Highest Certificate
Justification of work experience