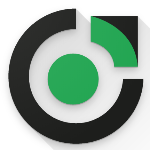 Interns banking and finance
Date limite de l'offre: vendredi 15 septembre 2023 00:00
Description du poste
Internship Banking & Finance
SMECreditPro is a digital lending company that provides micro loans to small businesses to help them grow and thrive.
Based in Douala, we're currently looking for Interns in banking & Finance.
If you are looking to kick-start your career, build a strong foundation and grow both personally and professionally, then this could be for you. You will learn key skills needed to excel in the business world, develop valuable connections and start navigating the world of banking and financial services. 
Our aim is to develop the talent within the individuals core skill area, but to also expose them to the other areas, too. The idea is to produce well rounded leaders who understand all aspects of our business.
The 6 months programme will be tailored to the individual's core skills, their personal aspirations, and to the practical needs and opportunities within the business. That built in flexibility help allow individuals to excel.
The individual can expect to be stretched, as we're aiming to develop high performing leaders. The individual will also need to be flexible, by the nature of the programme, and the diversity of the business and its customer base. No experience required. Basic experience in financial services shall be an added advantage. Possibility of full-time permanent employment upon completion with an outstanding performance.
Eligibility Requirements
 At least 1st Degree in Accounting, banking, or finance

 Age: 21 – 30 years

 MUST be bilingual in English and French

 Available and able to work in Douala