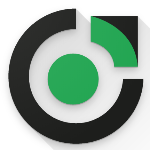 Seo executive - french, english, german and spanish
Non specifié
Douala, Littoral, Cameroun
Date limite de l'offre: samedi 21 janvier 2023 06:03
Description du poste
Recherche des SEO Executive en français, anglais, allemand et espagnol
Lieu : Douala - Bonaberi
Contrat : permanent, CDI
We are:
RODEC CONSEILS is an international Consulting Firm, operating in France, Cameroon and Benin. We work together with firms willing to develop their businesses in these 3 countries, providing accounting, tax, organisation, business intelligence and strategy services. No matter what area or challenge you're tackling, we can help. We pinpoint the most relevant insights and identify and apply integrated technologies in new, innovative ways to empower our clients and people. Our mindset is to help you get into business disruption, optimise workflows, maximise impact, and deliver results, faster.
Our Client:
Digital marketing agency, operating in 20+ countries spread out over 5 continents that develops and grows affiliate brands, specialising in the delivery of high-value traffic that is targeted for specific markets. We successfully create industry changing digital experiences for both clients and partners! Blue Window Ltd. is a family of talented individuals and offers a unique, relaxed working environment that boosts both creativity and productivity. Let's turn interactions into extraordinary experiences!
You are :
Comfortable with taking ownership and finding best possible solutions. Goal oriented and possess exceptional attention to detail, together with outstanding interpersonal skills.
What you'll be doing :
Oversee strategy and execution of large-scale organic search projects for global, world-class brands.
Provide SEO analysis using all data resources and tools available
Conduct keyword research including industry trends and competitive analysis to drive the most valuable traffic
Provide input on on-page & off-page content semantic formatting
Contribute to SEO monthly reports
Collect the data and make a report on traffic and ranking
Monitor SEO performance of your markets, by using SEO tools available (Google Search Console, Monitorank...etc)
Participate in conducting SEO technical audits
Stay up to date with the latest SEO and industry trends
What you'll bring to the team:
Experience in Casino or Sportsbook (it's a plus)
Knowledge of organic search and how SEO can you influence ranking algorithms
Motivation, dedication and a desire to make a difference
The will to get results
Past-proven experience in implementing SEO initiatives
Creativity and eagerness to propose awesome competitive product strategies to support traffic growth
Problem solving attitude through thinking outside the box
Knowledge of at least 1 SEO tool is necessary like Majestic, Ahrefs, SEMrush, GSC, Screaming
Frog...
What we are offering:
Private Health Insurance
Attractive financial package
High rated workplace and tools (software/hardware) with good accommodations
Email your CV in English to with the subject: SEO FR (if you apply for French SEO Executive) or SEO EN (if you apply for English SEO Executive) or SEO GE (if you apply for German SEO Executive) or SEO SP (if you apply for Spanish SEO Executive).
Join us on our social media Groups
Twitter - Facebook Group - Facebook Page - LinkedIn - Telegram Channel - Telegram Group
----------------------------------------------------------------------------------------------------