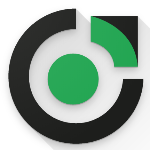 Human resources officer
Date limite de l'offre: lundi 20 juin 2022 00:00
Description du poste
ALLRight Project
JOB DESCRIPTION
Position:  

Human Resources Officer

Employer

National Episcopal Conference of Cameroon (NECC)

Supervisor

Operations Manager, Projects Unit

Town, Country

Yaoundé, Cameroon

 The position is open only to candidates of Cameroonian nationality

Number of position

01

Date of publication

15/06/2022

Expected start date

Immediate

 Duration of Contract

3 months with possibility of renewal
SUMMARY OF THE PROJECT
The National Episcopal Conference of Cameroon (NECC) in partnership with the Catholic Relief Services (CRS) is currently restructuring its operational systems in place to produce an improved and robust structure which can respond to donor exigencies in the development setting. The Advancing Local Leadership in the Right Way (ALLRight) approach is an important means for CRS' Vision 2030 strategy to be achieved. CRS places a particular emphasis on accompanying local institutions in achieving their ambitions to be effective, dynamic, and sustainable catalysts for change for the people and communities they serve.
NECC currently has over 6 projects sponsored by several international donors. NECC in the past 3 years has been working as a transition partner for a USG funded project. NECC therefore seeks to recruit qualified candidates for the newly created Projects Unit whose mandate is to coordinate and harmonize the various projects in NECC.
Job Summary
 Under the supervision of the Head of Operations of the Projects Unit, the Human Resources Officer participates in the development of HRM policies and procedures. He/she is responsible for the administrative management of the staff, the management of the payroll and contributes to the conduct of the recruitment, evaluation and training processes of the staff.
Duties and Responsibilities
Participates in the definition of Human Resources policies and procedures

Prepares and monitors the implementation of staffing plans

Prepares all documentation related to recruitment, training, processing of requests, performance evaluation and staff departures (resignation, dismissal, retirement)

Evaluates training needs and develops quality improvement plans for human resources.

 Participates in the management of staff promotions

Calculates and prepares payroll elements (monthly payroll statements, pay slips, DIPE, remote declarations)

Ensures accurate reporting of working hours by cost centre

Filing of personnel files in physical and digital form

Participates in the preparation of calls for tender for staff-related insurance

Follows up insurance files related to staff

Participate in the evaluation of insurance benefits

Support partners on HRM issues

Develops a database of candidates by type of position

Maintains an up-to-date database of temporary and interim staff

Having worked in a structure of the Catholic Church (Episcopal Conference, Diocese) and primarily in a Caritas, CODAS-Caritas, Justice and Peace, etc. would be an asset.
QUALIFICATIONS MINIMUM
Education and Experience
Minimum Master's degree in Human Resources Management. A Bachelor degree in Human Resources Management would be an asset.

At least 5 years experience in Human Resources Management with at least 3 years in an international funded organization.
Competences
 Good knowledge of the Cameroonian legal system in terms of labour

Good knowledge of Microsoft Excel

Good knowledge of Payroll elements

Good ability to work independently with minimal supervision

Mastery of the time sheet monitoring system

Mastery of cost allocation systems for personnel assigned to several projects or departments
 Personal qualities
Proactive, result-oriented and service-oriented

Good communication and interpersonal skills.

Good planning and organisational skills.

Good knowledge transfer skills
In line with the vision, mission and values of the NECC:
Integrates

Responsible and good manager

Able to build good relationships

Talented

Open to continuous improvement and innovative

Willing to work under pressure, in a faith-based environment with a reliable ability to dialogue and work effectively as a team with senior managers from local and international institutions.
 Languages required: Must be bilingual (English and French) and proficient in at least one of the two languages.
KEY WORKING RELATIONSHIPS
 Internal: NECC General Secretariat, Project Managers, Heads of Department/ Members of the Projects Unit.
 External: Leaders of NECC partner organizations / Partners
NECC-wide competences (for all NECC staff):
These are rooted in the mission, the values of the NECC and the guiding principles and are used by each staff member to fulfil his or her responsibilities and achieve the desired results. These are:
 Trust in all relationships

 Professional growth

Partnership

Responsibility

Integrity

Responsibility and management

Strategic mindset
Disclaimer:  This job description is not an exhaustive list of the skills, efforts, tasks and responsibilities associated with the position.
NECC's talent acquisition procedures reflect our commitment to protecting children and vulnerable adults from abuse and exploitation.  NECC is an equal opportunity employer.
HOW TO APPLY
Files MUST include:
 Cover letter addressed to the Secretary General of NECC

CV with a list of at least 3 references, one of which should be a leader of a religious/faith community

 Evidence of relevant academic / professional qualifications

 Proof of professional experience.
You can apply by sending your applications to the following address: 
 Mentioning  « Human Resources Officer– NECC»
Deadline : 20/06/ 2022 at 5 P.M Cameroon time.
 Incomplete applications or applications received after the deadline will not be considered.
Female candidates are encouraged to apply.
Only shortlisted candidates will be contacted.
NB:  In applying for this job, the applicant must understand that NECC protects human life at all costs and will require the applicant to do the same if recruited. NECC also asks its staff to treat all persons with dignity and respect and to actively prevent harassment, abuse, exploitation and trafficking.
Successful candidates at this stage will be subject to a practical test and an oral interview. A full background check will be carried out on the successful candidate.