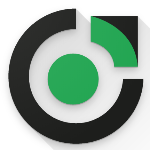 Hse officer
Date limite de l'offre: lundi 9 mai 2022 00:00
Description du poste
JOB ADVERT
SUNDA CAMEROON, a manufacturing company, is looking for a
HSE Officer
PLACE OF WORK: DIBAMBA, CAMEROON
PROFILE REQUIRED:
Be between 21 and 35 years old

Be Cameroonian

Have at least a Bachelor degree in any field related to HSE Engineering

Have at least one (01) year working experience in a related activity

Speaking English is a must
THE MAIN TASKS OF THE POSITION
Responsible for the daily safety inspection of the company, and put forward the improvement plan, reported to the superior in time.

Assist all departments to do safety education of safety thoughts and safety technology

Responsible for the management of the company's safety equipment, fire control equipment and protective equipment; know the worksite of the factory and put forward improvement suggestions.

Strictly inspect the worksite. Check and implement safety measures to ensure safety operation.

Responsible for environmental management on site, check and supervise the operation situation of environmental protection equipment and facilities.

Responsible for environmental hygiene of the worksite and keep public places clean and tidy.

Participate in the investigation and handling all kinds of accidents, make statistical analysis and report to the company on time.

Collect and keep all kinds of safety execution documents.

Actively promote the effective implementation of safety management and participate in the company's safety culture construction

Cooperate with electricians, supervise and check whether all electrical lines are good;
QUALIFICATION
Excellent communication skills

Ability to use IT tools (Excel, Word, Powerpoint, etc.)

Ability to write reports

Good interpersonal skills

Ability to analyze, judge and plan
How to apply?
Please send your CV before 9th May 2022 to the following email address , specifying HSE Officer in the subject line