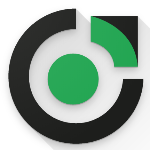 Devops engeneer bilingual (h/f)
Non specifié
Douala, Littoral, Cameroun
Date limite de l'offre: mardi 9 août 2022 18:02
Description du poste
Cameroon - DevOps Engeneer Bilingual (H/F)
Job Code : EMP/CJ/07/2022/556
Contract : permanent
Work town : Douala - Bonaberi
Salary : 200k - 400k
We are: RODEC CONSEILS
RODEC CONSEILS is an international Consulting Firm, operating in France, Cameroon and Benin. We work together with firms willing to develop their businesses in these 3 countries, providing accounting, tax, organisation, business intelligence and strategy services. No matter what area or challenge you're tackling, we can help. We pinpoint the most relevant insights and identify and apply integrated technologies in new, innovative ways to empower our clients and people. Our mindset is to help you get into business disruption, optimise workflows, maximise impact, and deliver results, faster.
Our Client : Blue Window
Blue Window Ltd is a SEO & Marketing experts company. Their goal is to deliver the highest quality traffic possible to all their esteemed partners. They combine in-depth marketing expertise with extensive data analytics that built over the years.
You are:
A competitive spirit, you have love of innovation and achievement, and your desire to be at the forefront of an evolutionary change in our digital workforce. Now is the time to become a part of an exciting company where your ideas, passion and commitment to excellence will have a direct impact on the products that we build, the new products we create and the people that we engage.
Our client work language is English. You should be able to speak professional English.
Experience:
At least 2 years' experience as a DevOps engineer.
What you'll be doing:
Work with the dev team to implement any kind of changes on our infrastructure Improve our domains, network, cdn management and security of our websites Migrate legacy hosting infrastructure to a new dedicated stack and implement the needed automations Monitor live websites
On-Call, Incident Response, and Incident Management
What you'll bring:
Knowledge with Infrastructure as code, using Terraform or similar tools
Knowledge in setting up server and applicative monitoring platform and alerting system
Knowledge of Networking, DNS, Registrars
Knowledge of Cloudflare Platform is considered as an asset
Knowledge in implementing automation pipelines, CI/CD
Knowledge in migrating legacy systems would be considered as an asset
Knowledge of Cloud Computing platforms such as Google Cloud Platform would be considered as an asset
Good overall technical culture and best DevOps practices knowledge plus the classic things
Knowledge of Docker, Kubernetes or similar tools will be considered as an asset
Can-do and positive attitude
What we are offering:
Health Insurance
Attractive financial package including bonuses
High rated workplace and tools (software/hardware) with good accommodations
Email your CV in ENGLISH: with this code in subject : EMP/CJ/07/2022/556
Join us on our social media Groups
----------------------------------------------------------------------------------------------------