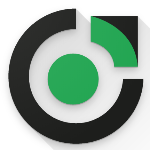 Store keeper
Date limite de l'offre: vendredi 31 décembre 2021 00:00
Description du poste
JOB VACANCY
A reputable Transport/logistics Company in Douala requires a suitably qualified and dynamic Stores keeper to join their team. The incumbent in the position will reports directly to the Finance Manager.
Minimum Requirements:      
Qualified HND in Business Studies (Accounting/Finance/Management/ Economics/Booking keeping

 A minimum of 5 years' experience in the same capacity preferably from an automotive industry.

Must have considerable experience in inventory management, storage and distribution systems in an auto workshop.

. Must be familiar and have basic knowledge of auto spare parts.

. Must be computer literate.

Must be able to understand, speak, read and write the English land French language with a reasonable standard of fluency

Willing to work weekends and holidays.

Good Interpersonal skills, coupled with the ability to supervise, coach and develop a team.
Job Specification
Store and Stock Management
Workshop spare part store management.

Manage the spare part store (Stores organisation and space utilization).

Manage the spare parts stock (supervision of   spare part movements and control of stocks)

Responsible and to organize stock security (Accountable for the spare parts in stock in the stores)

Responsible for the completion of the workshop documents and other related matters according to SOPs recommendations.

Ensure and maintain proper inventory system (WAVCO) and all parts issued/received are reflected immediately on to the stock card on a daily basis.

Records all shipment of spare parts in-coming and checks with the packing list and provide information of any excess, lose and damaged item.

Communicate company information to the public.
Perform any other duties and responsibilities as assigned from time-time by the Department Manager.
Interested candidates should forward their application letters and CV (with 3 referees) addressed to on or before 31st of December 2021.
Only short listed candidates will be conducted..