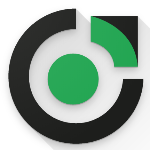 Security agents
Date limite de l'offre: dimanche 5 décembre 2021 00:00
Description du poste
JOB DESCRIPTION
We are currently seeking an adaptable, successful, and experienced Security team as part of our kick off operations in Cameroon. In this role, the team will be responsible for the security of the staff and the organizations assets. Periodically patrols buildings and grounds and reports all security breaches and irregularities to a supervisor or the BM.
REQUIREMENTS
Secure premises and personnel by patrolling property;mo

nitoring surveillance equipment; inspecting buildings, equipment, and access points; permitting entry

Prevent losses and damage by reporting irregularities, informing violators of policy and procedures; restraining trespassers

Control traffic by directing drivers

Complete reports by recording observations, information, occurrences, and surveillance activities; interviewing witnesses; obtaining signatures

Ensure operation of security equipment and surveillance cameras by completing preventive maintenance requirements; following manufacturer's instructions; troubleshooting malfunctions; calling for repairs; evaluating new equipment and techniques

Contribute to security team effort by accomplishing related results as needed

Ensure the security, safety, and well-being of all personnel, visitors, and the premises

Provide excellent customer service

Respond to emergency situations to provide necessary assistance to employees and customers

Protect the company's assets relative to theft, assault, fire, and other safety issues

Follow procedures for various initiatives, including fire prevention, patrolling premises regularly, traffic control, and accident investigations

Report suspicious activity, criminal behavior, and security breaches
ACADEMIC QUALIFICATIONS
Any Senior Secondary Certification

Minimum of 1 years' experience.
SKILLS/COMPETENCIES
Written and Verbal Communication

Interpersonal Skills

Knowledge of Security Operations and Procedure

Self-Defense

Outstanding Surveillance Skills

Judgment

Objectivity

Dependability

Emotional Control

Integrity

Safety Management

Reporting Skills

Patrolling

Attention to Detail

Communication
Interested candidats should send their CV to using the jobs title as the subject of the mail .