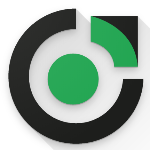 Sda supervisor
Date limite de l'offre: lundi 27 décembre 2021 00:00
Description du poste
Job Advert: Small Domestic Appliance Supervisor
We are looking for SDA Supervisor.
Key Accountabilities:
Establish relationships with new customers and secure contracts with new customers. Drive the entire sales cycle from initial customer engagement to closed sales. Build and maintain a healthy sales pipeline to meet or exceed sales targets.

Prospect for potential customers using various direct methods such as calling and face to face meetings, and indirect methods such as networking.

Responsible for the establishment and maintenance of the relationship between distributors and wholesalers (RD) in the area

Develop and maintain functional knowledge of the products, services and operations offered by the company.

Maintain a pre-determined number of target accounts and demonstrate active attention to those accounts and progress toward closing. Meet or exceed sales quota as defined by the company.

Be able to complete work responsibilities in a timely manner,

Responsible for establishing store channels to help distributors carry out distribution,
Qualifications and Experience:
HND/BACHELOR in Marketing/Sales/International Sales,

2 Years' Experience in a multicultural environment Managing Small Domestic Appliances,

Fluent in English and French,

Familiar with office suits/presentations and graphs.
Capabilities and Skills :
Open minded , smart , and responsible Person,

Ability to solve new problem;

Good communication skills;

Fluent in English (written and spoken);

A dynamic person;

Organization, rigor, ability to work under pressure.
Application Process
Please if you are interested to join us send your C.V in English to: by specifying in object of the mail: SDA Supervisor/HR12/2021.
Closing Date: Monday, 27th December 2021.