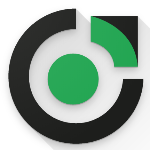 Financial analyst
Date limite de l'offre: jeudi 29 février 2024 00:00
Description du poste
JOB ADVERT
Joining Nestlé means you are joining the largest food and Beverage Company in the world. At our very core, we are a human environment - passionate people driven by the purpose of enhancing the quality of life and contributing to a healthier future.
The incumbent is Responsible for the financial planning processes across the businesses within Nestlé in the Market and ensures flawless execution and high quality of deliverables.
At Nestlé, we believe in the power of food to enhance quality of life for everyone. Guided by this purpose, we constantly aim to push the boundaries of what's possible with food, beverages, and nutritional health solutions. Our people make this possible. They are behind the strength of our brands, the quality of our products and the future of our business. Their ideas and efforts push our boundaries, drive innovation and help us to continually improve, deliver and succeed. You also become part of a Nestlé culture that is rooted in respect, empowered to experiment and to learn from failure. If you have a passion for people, a desire to problem-solve, and eagerness to pursue continuous improvement opportunities, We look forward to exploring career possibilities with you!
Position Summary
We are currently looking for a Financial Analyst to implement control mechanisms to ensure that trade spent investment and reporting are in line with Nestlé Accounting Standards and external requirements. Guide the Key Account Sales teams to make timely and complete trade activity accruals with necessary transparency. Provide financial analysis to manage, control and optimize trade spent investment of the company. As the Financial Analyst, you will conduct timely and accurate financial analysis and reporting to assist in the financial decision making within the organization. You'll continually develop financial and technical skills and interacts with cross-functional teams at all levels throughout the organization. In this role you will exercise good judgment, stay focused on results, and ensure the integrity of financial reporting in a fast-paced dynamic environment.
Main Responsibilities
Business Planning, Analysis:
Review monthly/quarterly closings and dynamic forecasts and respond to questions raised by Nestle Regional Finance Department.

Analyze the monthly channel operational costs (boutiques, CRC) to the OP and latest DF in the management reports and investigate variances with the various managers in the market before the financial reports are published. 

Provide monthly RIG, Organic Growth and New Member analysis

Prepare and manage monthly Accrual process with relevant stakeholders

Assist with ad hoc analysis and projects simulation as needed.

Stewards of the Financial Planning process for financial deliverables. Ensure timely dissemination of related information to all stakeholders.
Reporting:
Prepare and Review P&L by Channel/Boutique and P&L Requests for our retail locations

Preparation and upload of the annual budget and dynamic forecasts.

Assists with projects relating to financial reporting/accounting operations initiatives, as assigned, such as working capital analysis, impairment testing, and integration of acquisitions and/or disposals of businesses.
Budget Control:
Assist F&C Controller with budget control and analysis.

Assist and train Retail and customer service Teams to accurately manage their budget (forecasts, actual, phasing, reconciliation) 

Analyse efficiencies and cost savings opportunities

Monitor retail operational costs for zero variances, and support accuracy in dynamic forecasts and reporting KPIs.

Assist budget owners with questions and concerns.
Key Skills and Experience:
Completion of University Degree in Finance, Economics or Business Administration (Minimum HND or Bachelor's degree in finance/accounting, CPA designated; MBA or advanced degree preferred).

Minimum of 3 years' experience in Accounting/Finance, with preferred Finance and Marketing emphasis.

General knowledge of the principles of cost accounting and activity-based costing.

Excellent spreadsheet, BI tools, and database skills with the ability to enhance the financial planning process.

Strong communication skills, including presentation of financial information to non-financial users.

A self-starter, with strong analytical skills, the ability to prioritize workflow and operate independently in a demanding, fast-paced environment.

Excellent analytical aptitude with a proven ability to analyze/interpret data, including financial statements Well-organized, methodical thinker with excellent decision-making skills.

Ability to work in a fast paced, team environment, and interact cooperatively with internal and external customers.

Proven ability to perform balance sheet & profit/loss account reconciliations & analysis.

Ability to perform analyses of variance between actual costs and budgeted/planned costs.

Communicate effectively and professionally in written and verbal form, including presentation skills.

Excellent analytical aptitude with a proven ability to analyze/interpret data, including financial statements Well-organized, methodical thinker with excellent decision-making skills.

Computer skills: MS Office, including intermediate Excel and Word, and basic PowerPoint and Access; SAP (or the equivalent) experience.
Why Nestlé?
Nestlé has a business casual environment and focuses on teamwork, associate development, training, and continuous improvement. We value each other's differences while recognizing individual strength. Nestlé never forget that you make us who we are; we work hard to make sure a career with Nestlé is as satisfying and successful as it can be. We offer competitive wages, excellent affordable insurance benefits (including health, dental, vision and life), 401K plan, paid vacation and holidays. Nestlé is an equal opportunity employer. We evaluate qualified applicants without regard to race, color, religion, gender, national origin, disability, veteran status, and other protected characteristics.
If you would like to be considered for this elite organization, please submit your recent Resume/CV and Cover letter immediately at