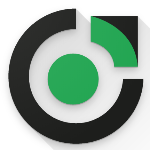 Admin assist
Date limite de l'offre: dimanche 14 novembre 2021 00:00
Description du poste
CALL FOR APPLICATIONS
Doctors Without Borders, for its activities in Kumba project area is looking for:
ADMIN ASSIST
 (Ref: ADM041121)
Doctors Without Borders (DWB) is an international non-governmental medical association providing assistance to populations in distress, to victims of natural or man-made disasters and to victims of armed conflict irrespective of race, religion, creed or political convictions. We observe neutrality and impartiality in the name of universal medical ethics and the right to humanitarian assistance and claim full and unhindered freedom in the exercise of our functions.
Related with our activities we are looking for ADMIN ASSIST mainly focused on HR
Working location: KUMBA
Number of position: 1
Type of contract: Fixed Term
Salary: According to the organisation´s Salary Grid – Level 6
Main Purpose
Execute administrative tasks and do follow up of project accountancy, according to administration manager's indications and DWB procedures, in order to ensure legal compliance and keep a strict control over monetary resources.
Principal Tasks
Execute administrative and legal related tasks, under supervision of the Administrator Manager, checking payroll calculations and updating personal files in order to ensure accuracy, compliance and on time payments.

Prepare employment contracts in conformity with legal requirements including specific amendments when necessary in order to ensure local labour and fiscal law compliance.

Enter data into the HR database and personal files and keep them up-to-date in order to facilitate HR processes management.

Update Social security,  Tax office employee files in order to meet legal requirements and duties.

Draw up monthly pay slips for all staff, editing and updating the necessary data, in order to ensure the punctuality and accuracy of staff payroll.

Draw up the final pay slip and employment certificate at the end of a contract in order to meet legal requirements while defending DWB 's interests.

Make all administrative information available to the staff (posting, meetings, etc.)

Follow up the timely evalutation of staff and ensure proper use of the evaluation tools available.

Focus on staff development, trainings and capacity building.

Follow up all expiring rental contract dates and inform the Administration Manager in order to leave enough time to arrange a renewal or look for some other alternative.

Implement cash management procedures in order to ensure the highest control and security, and ensure cash availability.

Assist the administration manager in the prevision of monthly treasury and planning in order to ensure the coverage of daily needs, advances on salaries, payroll, etc.

Process the payment to suppliers and keep strict on all documentation involved, informing the administration manager of any sort of disparity.

Carry out all accounting tasks and activities in order to ensure strict control of all expenditures and the reliability of statements and documentation.

Classify and prepare all accounting pieces as requested by the Administration Manager.

File the accounting documents and enter the accounting pieces in the accounting software, with the support from the Administration Manager and/or the Accounting Manager (ACMA).

Support the Administration Manager in translating documents into local language. Assists the Administration Manager in meetings upon request.
Required Qualifications
Education

Business or Administrative Degree/Diploma essential

Experience

Experience of at least two years in similar position essential

Experience with NGO in similar positions desirable

Languages

Knowledge                        

English and Pidgin essential

Computer skills essential (Word, Excel, Internet)

Competencies

 

 

Results and Quality Orientation

Teamwork and Cooperation

Behavioral Flexibility

Planning and Organizing

Stress management

Commitment to MSF principles

Service orientation
All applications (CV, cover letter, diplomas, working certificates, telephone number, etc.) must be sent by email to the following address: mentioning on the subject: ADM041121 ADMIN ASSIST or else be submitted at DWB Office, Westminster suit, Sandpit, Buea, Mile 1 Mamfe or Buea-Road Beside Winners Chapel in Kumba in a sealed envelope Ref: ADM041121 ADMIN ASSIST addressed to Doctors Without Borders - HR Department.
Deadline for the reception of applications:  14th November 2021
NB: No applications will be accepted after the deadline. Only shortlisted candidates will be contacted. Application documents are non-returnable; please do not submit original documents. Writing tests and interviews will be done in our offices after the selection of the applications.