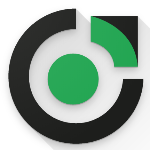 Call for applications for the recruitment of 512 young aspirants agripreneurs
Date limite de l'offre: mardi 21 novembre 2023 09:07
Description du poste

CALL FOR APPLICATIONS FOR THE RECRUITMENT OF YOUNG ASPIRANTS AGRIPRENEURS

The ENABLE Youth Cameroon program is implemented as Component 3 of the Agricultural Value Chain Development Project (PD_CVA), financed through a non-concessional loan from the African Development Bank (ADB) to the Republic of Cameroon. ENABLE Youth Cameroon is implemented by the International Institute of Tropical Agriculture (IITA) following an agreement signed between IITA and MINADER on May 17, 2018.
As part of the implementation of the ENABLE Youth Cameroon program, the International Institute of Tropical Agriculture (IITA), in collaboration with MINADER, is launching a call for applications for the recruitment of the last cohort of young Cameroonians who are interested must submit their application files no later than November 30, 2023 at 00:00; by e-mail to the following address:
ELIGIBILITY CRITERIA FOR ENABLE YOUTH CAMEROON PROGRAM
Young people wishing to apply must fulfill the following criteria:
Have a Cameroonian nationality;

Be between the ages of 18 and 35 at the application deadline;

Have a minimum university level of BACC + 2 or Advanced Level + 2, regardless of their academic program

Enjoy good health and be medically fit.

Be available for the 9 months of the incubation period and participate daily in the various activities of the incubation as per the incubation schedule, unless a written permission is granted by the YABIC coordinator in collaboration with the Enable Youth Cameroon Coordinator.

Proven professional experience in the agro-pastoral or agri-food sector, particularly agri-business, would be an asset
REQUIRED DOCUMENTS
Applicants meeting the above criteria and wishing to apply must submit the following documents according to the process described below no later than November 30, 2023 at 00:00.
Photocopy of the highest diploma or transcript;

A Curriculum Vitae of 2 pages maximum including experience in or with agribusiness when applicable (model template to be requested from

)

A brief letter (maximum one page) of motivation

Photocopy of Identity card or certificate of nationality;

Certificate of medical examination.
NB : Incomplete applications or those containing misleading information will be automatically rejected. No applications will be received after 00:00 on November 30, 2023.
Join us on our social media Groups