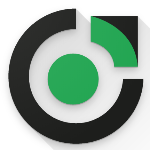 Deputy safety advisor
Date limite de l'offre: vendredi 29 octobre 2021 00:00
Description du poste
Poste: Deputy Safety Advisor  
INSO Cameroun
As part of the implementation of its activities in Cameroon, the International NGO Safety Organisation (INSO) is looking for Deputy Safety Advisor.
Location: Buea
Availability: November 2021
Presentation of the INGO:
INSO is an INGO that supports humanitarian access for NGOs by providing reliable and objective analysis, in real time, on local conditions relevant to humanitarian access. INSO improves information sharing and coordination between NGOs for the collective interest while preserving the neutrality of humanitarian aid. INSO works particularly on humanitarian access issues and good information monitoring practices. INSO provides alerts and recommendations, analysis, precise contextual, statistical, and cartographic data. INSO also organises coordination meetings and trainings.
Job Summary
The Deputy Safety Advisor will be responsible for the co-production of analytic and research products related to the security and humanitarian context in NOSO under the supervision of the Safety Advisor. The work will involve multiple field trips across NOSO as well as creating and maintaining relations with other national researchers, scholars and journalists.
Major Responsibilities:
Support the Safety Advisor and the Deputy Director by providing contextually specific inputs for thematic & special reports, scenario forecasts, areas briefs/assessments and other products:
Liaise closely with NGOs, the UN, local authorities, traditional and religious leaders, academic community, journalists and others to obtain relevant contextual information for NGOs use

Monitor media in local languages, providing summaries and translations

Monitor open sources for AOG and SF activity, statements, and external analysis related to the conflict

Identify useful sources of information, including public archives, and help building an INSO NOSO library

Contribute to enhance INSO's analytical and research products with contextually specific knowledge on the political and historical aspects  

Conduct regular field trips to develop local expertise of the context

Suggest research topics and prepare research proposals
Support the Safety Advisor and the Deputy Director with INSO scheduled services and products:
Prepare presentation drafts and give support during the scheduled presentation of INSO services

Conduct database searches, including manual disaggregation of incidents

Prepare drafts for INSO written scheduled products
Information and database management
Assist with database maintenance, regularly monitoring data consistency

Research on different models of graphic representation of data to enhance INSO analytical products

Assist in the preparation of presentations and meetings related to the products
Adhere to INSO safety policies and procedures.
Fully comply with INSO policy directives.

Observe and maintain the confidentiality and safety of all NGO information.

Observe and maintain the confidentiality and safety of any documentation/procedures as outlined by INSO
Adopts professional conduct and positive attitude
Other tasks may be requested and should be executed diligently

Manage your time in the office effectively.

Work to ensure a positive working atmosphere by enhancing a cordial working relationship.
Mandatory Qualifications:
Bachelor in either Journalism, Communication, Political Sciences, History, or any other equivalent diploma. Experience in journalism will also serve.

Excellent English writing skills as well as a fluent conversational level of at least one of the local languages relevant to NOSO.

A good understanding of NGO approaches to safety

At least 4 years of experience in Safety and security Management for NGOs

A proven ability to develop and maintain working relationships with key safety interlocutors in the NOSO Region

Excellent Computer skills and knowledge of Windows and Office programs

Cameroonian nationality 
Key Competences:
Excellent understanding of the NOSO context and curiosity

Ability to identify useful sources of information

Attention to detail and a good editorial eye for written texts

Excellent analytic skills

Creativity and proactive attitude

Good presentation skills

Excellent interpersonal and communication skills, and ability to work in a multi-cultural environment

High level of confidentiality and integrity

Experience of working under high pressure, in fast-paced environments

Strong organizational skills ability to handle multiple priorities in an autonomous manner

Strong skills in data management
Disclaimer: This job description is not an exhaustive list of skills, efforts, duties and responsibilities related to the position.
INSO safeguard policy
INSO is fully committed to safely recruiting, selecting, and monitoring all new employees, directors and potential volunteers and we will ensure strict adherence to our code of conduct and protection policy throughout the recruitment process. As such, the following secure recruitment practices will be applied:
All job offers will be conditional on obtaining at least two satisfactory professional references.

INSO will ask applicants about significant gaps in employment history or frequent changes of employer and address.

All essential qualifications and relevant professional accreditations and memberships will be verified.

The successful candidate must provide a valid identity document (passport, identity card).

All new recruits will receive orientation on INSO safeguard policy and procedures and associated documents (Code of conduct, whistle blower, etc.).

All new hires will be required to sign and abide by the Code of Conduct as a condition of employment.
How to apply:
Applications (Cover letter, detailed CV, reference of at least 3 people) must be sent to the e-mail address  with the mention of the subject of the e-mail "Recruitment DSA-Buea "
Deadline for submitting applications: 29/10/2021 at 3:00 p.m.
NB: It should be noted that applications will be processed spontaneously after receipt, only preselected candidates will be contacted. Due to the volume of applications, we receive, we are unable to provide feedback to all applicants.