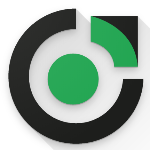 Business manager
Date limite de l'offre: lundi 4 décembre 2023 22:11
Description du poste
JOB ADVERT
Company Overview:
Export Parts Store is a dynamic and innovative import company committed to delivering exceptional products/services to our clients. With a strong focus on quality, customer satisfaction, and growth, we are seeking a highly motivated and experienced Business Manager to join our team.
Job Summary:
As a Business Manager at Export Parts Store you will play a pivotal role in driving the overall success of our business. You will be responsible for overseeing and optimizing daily operations, implementing strategic initiatives, and ensuring that the company's objectives are met. The ideal candidate will have a proven track record of effective leadership, strong business acumen, and the ability to collaborate across various departments.
Key Responsibilities:
Strategic Planning:
 

Develop and implement business strategies in alignment with the company's goals and objectives.

Analyze market trends and competitors to identify opportunities for growth.
Operations Management:
 

Oversee day-to-day operations to ensure efficiency, quality, and compliance with company standards.

Collaborate with department heads to streamline processes and improve overall business performance.
Financial Management:
 

Manage and optimize financial resources to achieve profitability targets.

Develop and monitor budgets, forecasts, and financial reports.
Team Leadership:
 

Provide strong leadership to the team, fostering a positive and collaborative work environment.

Set clear performance expectations, conduct performance reviews, and implement professional development plans.
Client Relations:
 

Build and maintain strong relationships with clients, ensuring satisfaction and addressing any issues promptly.

Identify opportunities for upselling or expanding service offerings.
Business Development:
 

Explore new business opportunities and partnerships to drive revenue growth.

Collaborate with the sales and marketing teams to develop effective strategies for business expansion.
Qualifications and Skills:
Bachelor's degree in Business Administration, Management, or a related field (Master's degree preferred).

Proven 5 years' experience in a managerial or leadership role.

Strong analytical and problem-solving skills.

Excellent communication and interpersonal abilities.

Ability to make strategic decisions in a dynamic and fast-paced environment.

Proficient in Microsoft Office Suite and other relevant business software.
How to Apply:
Interested candidates are invited to submit their resume and a cover letter detailing their relevant experience and qualifications to . Please include "Business Manager Application" in the subject line.
Export Parts Store is an equal opportunity employer. We celebrate diversity and are committed to creating an inclusive environment for all employees.