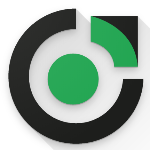 Stage yaoundé : looking for a marketing and corporate communicator intern
Non specifié
Yaoundé, Centre, Cameroun
Date limite de l'offre: lundi 27 novembre 2023 11:08
Description du poste
Annonce

Nom de l'entreprise

DHurs

Type d'activité

Tourisme, loisirs'

Fourchette salariale

Moins de 100 000 FCFA

Type d'annonce

Stage

Intitulé du poste

Marketing and Corporate Communicator

Contexte

Ability to meet with various suppliers and collect relevant data

Ability to work closely with the IT team To be available 7/24 and picking up calls

Ability to chat with a multitude of clients and suppliers by texting (social media like Facebook, Whatapp, Instagram,Tweeter /DHurs mobile App/ DHurs Tour Blog)

Ville

Yaoundé

Profil recherché

Candidate must have a degree in marketing or HND in marketing or a degree in corporate communication or journalism.

Compétences requise

Candidate must be bilingual both in writing and reading (English and French).

Candidate must be eloquent in English and French. Computer literate

Date limite de candidature

2023-10-22

Dossier de candidature

A letter of motivation

Curriculum Vitae

Copy of National Identity Card

Type de contrat

CDI

Email de réception de candidatures

Autres informations

Female Candidates must be between the ages of 22 -35 years.

Only candidates eligible for this position will be emailed or called.

Candidates must reside in Yaoundé.
Join us on our social media Groups
----------------------------------------------------------------------------------------------------