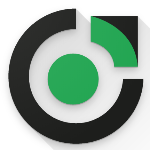 Logistics officer
Date limite de l'offre: jeudi 30 novembre 2023 00:00
Description du poste
JOB ADVERT
Job Overview:
We are seeking a highly organized and detail-oriented Logistics Officer to join our team. The ideal candidate will be responsible for overseeing and managing all aspects of logistics and supply chain activities. The Logistics Officer will play a key role in ensuring the timely and efficient movement of goods and materials, optimizing processes, and maintaining a high level of accuracy and compliance.
Responsibilities:
Supply Chain Management:
 

Coordinate and manage the end-to-end supply chain process, from procurement to delivery.

Monitor inventory levels and ensure sufficient stock availability to meet operational needs.

Collaborate with suppliers to negotiate contracts, optimize costs, and maintain strong vendor relationships.
Shipping and Transportation:
 

Arrange and coordinate the transportation of goods to various locations.

Select carriers and negotiate contracts to ensure cost-effective and timely deliveries.

Track and monitor shipments to ensure on-time delivery and resolve any issues that may arise.
Warehouse Management:
 

Oversee warehouse operations, including organizing, packing, and dispatching of goods.

Implement efficient warehouse layouts and processes to maximize space utilization and minimize handling times.

Conduct regular inventory audits to maintain accurate stock records.
Compliance and Documentation:
 

Ensure compliance with local and international regulations governing the movement of goods.

Manage and maintain accurate documentation related to shipments, customs, and inventory.

Work closely with customs authorities to facilitate smooth import/export processes.
Process Improvement:
 

Continuously evaluate and improve logistics processes for efficiency and cost-effectiveness.

Identify areas for improvement and implement solutions to enhance overall logistics performance.
Qualifications:
Bachelor's degree in Logistics, Supply Chain Management, Business Administration, or a related field.

Proven 3-5 years' experience in logistics and supply chain management, with a minimum of 2 years in a similar role.

Strong knowledge of logistics operations, transportation, and warehouse management.

Excellent organizational and multitasking skills with a keen eye for detail.

Effective communication and negotiation skills.

Proficient in the use of logistics and inventory management software.

Familiarity with local and international trade regulations.
Personal Attributes:
Proactive and solution-oriented mindset.

Strong analytical and problem-solving skills.

Ability to work independently and as part of a team.

Excellent time management and prioritization skills.
If you are a highly motivated individual with a passion for logistics and a track record of successful supply chain management, we invite you to apply for this exciting opportunity. Join our team and contribute to the success of our dynamic and growing organization.
How to Apply:
Interested candidates are invited to submit their resume and a cover letter detailing their relevant experience and qualifications to . Please include "Logistics Officer Application" in the subject line.
Export Parts Store is an equal opportunity employer. We celebrate diversity and are committed to creating an inclusive environment for all employees.