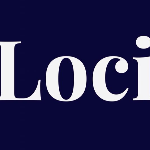 Field agent
Date limite de l'offre: mercredi 5 janvier 2022 00:00
Description du poste
Field agent
We are looking for Field agents to drive the enrolment effort for a digital solution developed by a well-respected financial brand. Candidates who wish to apply for this job will have to fulfil the following responsibilities. To apply, please send your CV to [email protected] with field agent as subject.
Responsibilities.
·       Enrol new customers within field conditions.
·       Engage potential customers by showcasing the solution, its benefits, and its inner workings.
·       Exceed individual weekly and monthly targets.
·       Answer and resolve potential customer's queries in the most professional manner.
·       Always maintain a professional attitude.
·       Ensure that all registrants have completed the registration process (create an account and verify their identities).
·       Strive to improve customer satisfaction through excellent customer service.
·       Develop expert product knowledge
𝐌𝐢𝐧𝐢𝐦𝐮𝐦 𝐄𝐱𝐩𝐞𝐫𝐢𝐞𝐧𝐜𝐞:
·       Knowledge and/or experience of banking, finance, microfinance,
·       Confident and charismatic approach to people,
·       Passion for marketing and digital services,
·       Computer and basic IT skills,
·       Customer facing experience,
·       Sales experience,
·       Bilingual, 
·       Ability to take initiative and work independently,
·       Excellent oral and written communication skills,
·       Problem-solving skills.
𝐌𝐢𝐧𝐢𝐦𝐮𝐦 𝐐𝐮𝐚𝐥𝐢𝐟𝐢𝐜𝐚𝐭𝐢𝐨𝐧𝐬:
·       University degree.
𝐀𝐝𝐝𝐢𝐭𝐢𝐨𝐧𝐚𝐥 𝐒𝐤𝐢𝐥𝐥𝐬:
·       Self-starter;
·       Self-motivator;
·       Being confident,
·       Can-do attitude
·       Do not take no for an answer,
·       Highly result-oriented;
·       Team-oriented,
·       Learning attitude,
·       Roll up your sleeves,
·       Highly customer-centric;
·       Highly trustworthy;
·       Initiative taking;
·       Being well organised and flexible.